Shuhada organization is a non-profit and independent civil society organization. The organization is committed to the welfare and advancement of Afghan citizens, with a particular emphasis on the empowerment of women and children.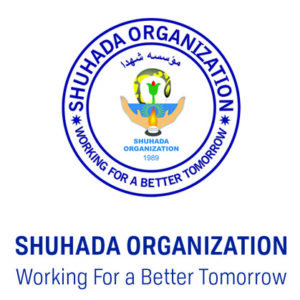 Dean of Economics Faculty (Kateb University)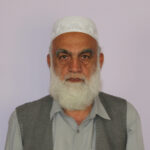 Health Advisor (Ministry of Public Health)
Professor Abdul Hamid Layan
Dean of Engineering Faculty (Abu Raihan Institute of Higher Education)
General Executive Director (Shuhada Organization)
Medical Doctor (Isteqlal Hospital)
Finance and Administrative Vice Chancellor (Gawharshad University)
Dr. Bakhtawar Farzana Danish
Medical Doctor (Rayan Danish Hospital)
The Shuhada Organization (SO) is a non-governmental, non-profit, non-political and independent civil society organization dedicated to the welfare and progress of Afghan citizens with a primary focus on the empowerment of women and children.
Our vision is "to see an aware, prosperous, and healthy society in Afghanistan where quality social services are provided based on the principles of democracy, rule of law, social justice, peace and non-discrimination" and our mission is "to provide good quality services in the sectors of health, education, human rights, women's empowerment and democracy." The slogan of our organization is "Working for a Better Tomorrow."
SO was founded in 1989 by Dr. Sima Samar, the Chairperson of the Afghan Independent Human Rights Commission (AIHRC), and Mr. Abdul Rauf Naveed, who is the current Executive Director of SO,  with the aim of  addressing the total absence of reproductive health care for Afghan women. Later on it expanded its activities to other areas of human rights, including women's empowerment, gender inclusion and democracy. SO has a democratic structure where the Board of Directors (BoD) and Management Board are the decision-making bodies. SO has strategic commitments and partnerships with existing national organizations such as AIHRC and the Agency Coordinating Body for Afghan Relief (ACBAR) as well as several international organizations. SO has developed partnerships with relevant ministries including the Ministry of Education and Ministry of Public Health. In all of its activities it takes care to consider national strategic documents such as the Afghan National Development Strategy (ANDS) and the Millennium Development Goals (MDGs).